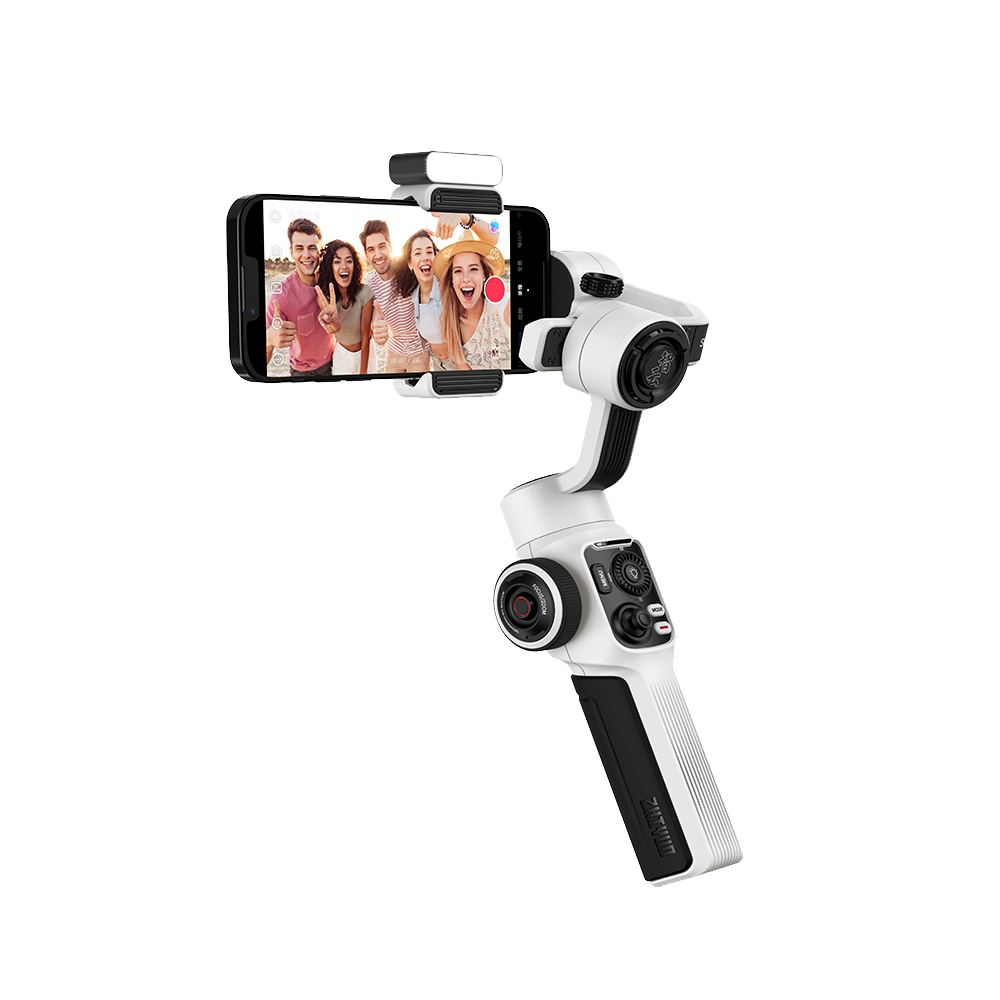 SMOOTH 5S
Tell Better Stories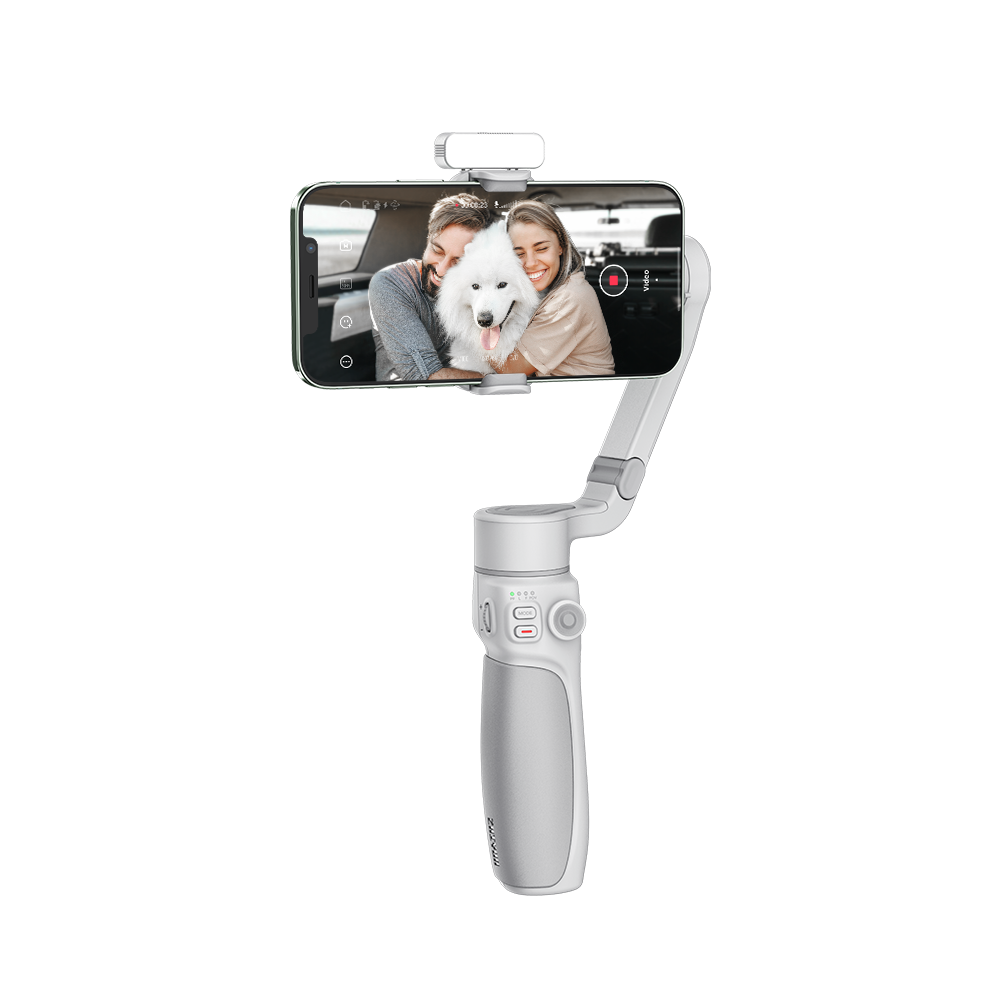 SMOOTH-Q4
See Wider. Live Brighter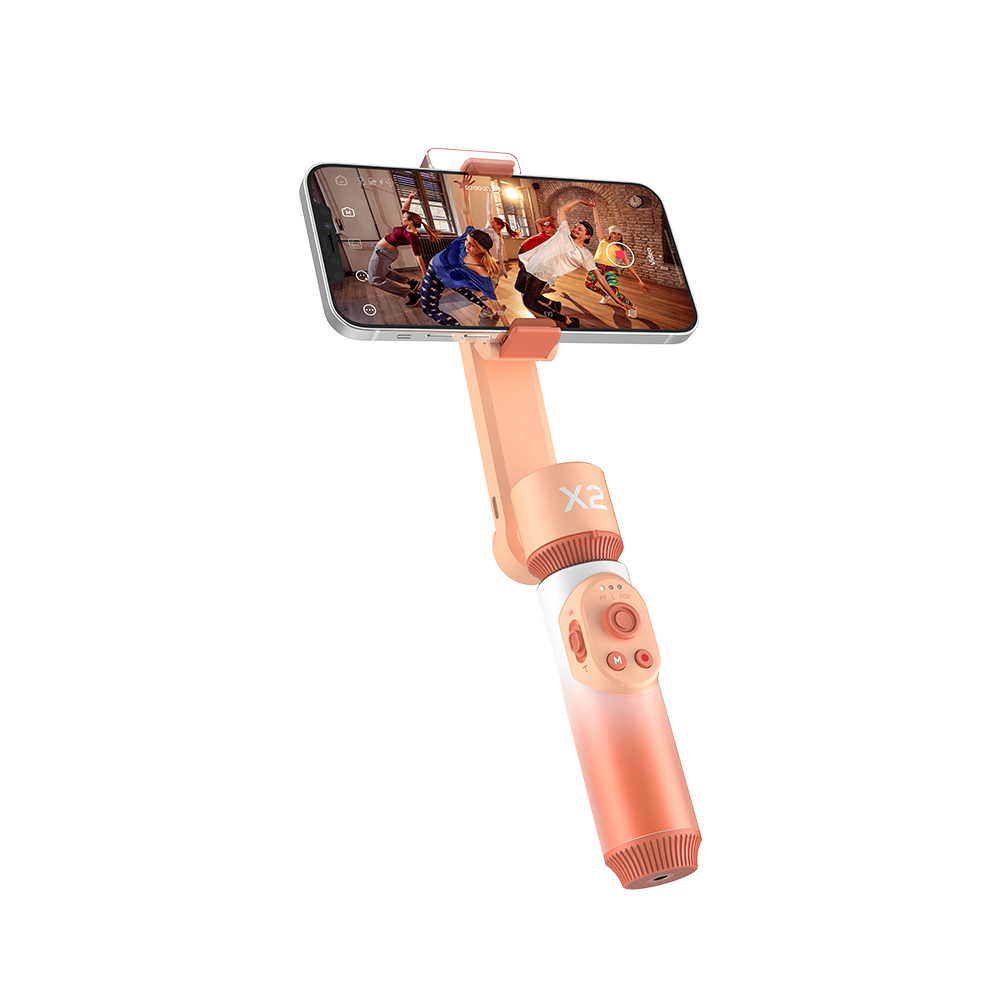 SMOOTH-X2
Shine In Every Way
Meet the stylish and powerful SMOOTH-X2. Using a gimbal becomes way more easier with the brand new two-way rotation design. Have fun with multiple smart features and artistic flashing lights to light up the color of your life.
SMOOTH-XS
XTRA FUN XTRA LIFE
Handy and portable with the slide design. Quick switch to portrait mode and gesture control with ZY Cami provides you an easier way to film your short videos.
SMOOTH-X
Explore your Xtra Life
Experience a broader vision for your selfies with the extendable and foldable handle. Get more creative in your life with the fantastic filters and music in ZY Cami with just one tap.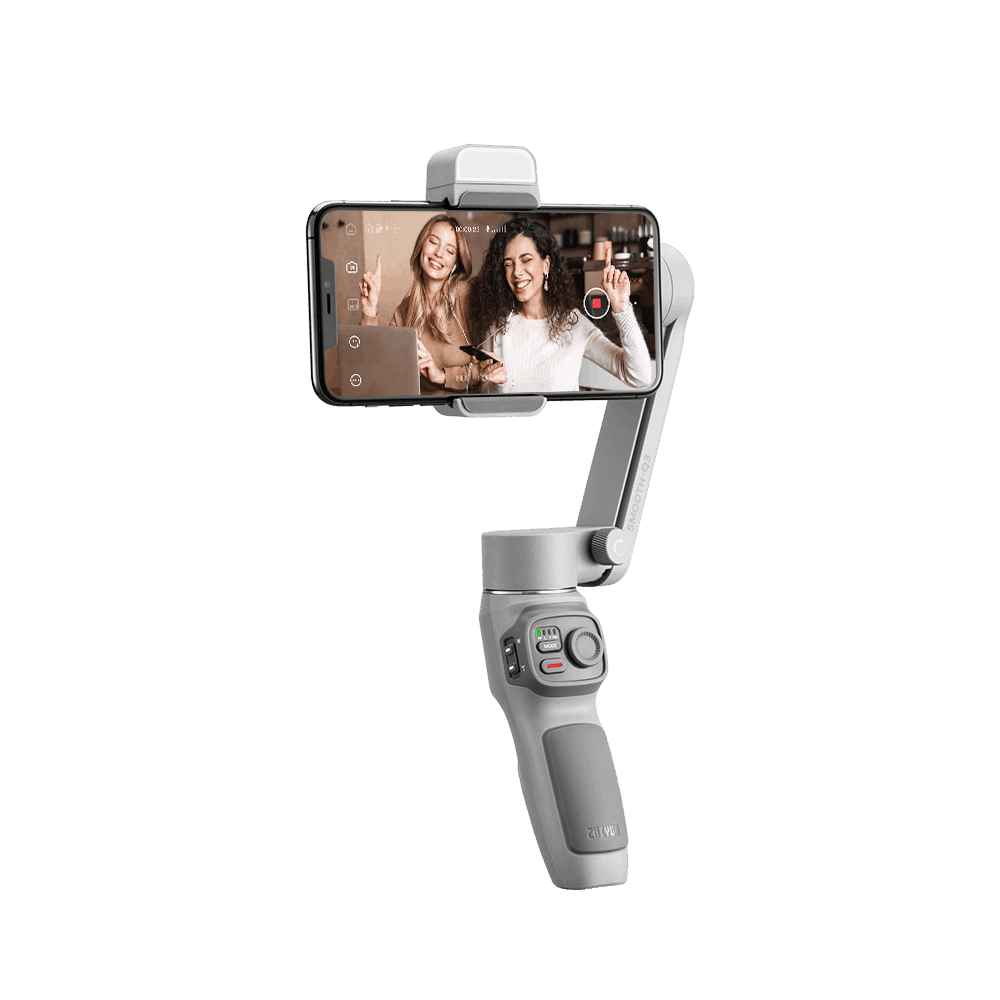 SMOOTH-Q3
Illuminate to Create
Integrated rotatable fill light with touch button. Advanced SmartFollow 3.0 to help your shooting staying in the spotlight. Shoot all you want with the all-new customizable SMART Mode in ZY Cami App.
SMOOTH-Q2
Movie Magic in Your Pocket
Metal material. Smaller and easier to keep. Try all new Vortex Mode for the freedom to make 360° barrel shots in all dimensions. Features first-ever Full-Range POV Mode that allows you to share the world in your eyes.
SMOOTH 4
Born for Mobile Filmmakers
Buttons designed for more convenient control and allows you to film anytime. Features professional focus control wheel for the smooth experience of focus and zoom.
SMOOTH 3
Make your phone camera PRO
单反模式,精准调参;温控升级,最高260g负载;不需要昂贵的设备,搭配APP便可实现酷炫的特效镜头;不需要费力变换手持姿势来切换手机的横竖角度,独创双向手机夹设计,让你多种拍摄场景轻松驾驭,上手即拍
SMOOTH Q
Move like movies
即时变焦,任意搭载;体格小电量大,可边充边用;物体追踪,让拍摄更灵活自如;智能控制,让特效镜头轻易实现
SMOOTH 2
The Must-Have for Live WebCasters
人脸识别,航向跟随、全锁定、全跟随;可控制相机,稳定性出色;移动充电,360°旋转全景拍摄
SMOOTH-C
No Blur On the Move
拍摄更稳定,反应更及时,拍摄出的画面更具流线式平滑美感;实现3轴 320°度的大角度拍摄范围,同时结合智云云台经典的3种工作模式:航向跟随、全锁定、全跟随,不仅极大地提高产品可玩性,更深入拓展用户使用手机摄影的创意潜能