ZHIYUN Blog
How a Smartphone Gimbal Stabilizer Can Improve the Quality of Filming
2021-03-05
With smartphone cameras continuing to improve year after year, it's now hard to tell the difference between mobile filmmaking and big-budget quality. Since some of the latest high-end smartphones include functions and components to shoot professional level stills and motion video, a smartphone gimbal stabilizer can add a significant level of quality to the end product and generally improve the whole experience.
Taking beautiful selfies or clean cinematic shots is difficult when your hands are shaking. Therefore, to get the best results from your smartphone front or back camera, you will want to use a gimbal stabilizer to take near-professional shoots with just your smartphone.
What is a smartphone stabilizer?
Smartphone stabilizers use three axis and internal motors to keep the smartphone steady by counteracting your motion, resulting in steady shots.
The Smooth XS, Smooth Q2 and Smooth 4 are perfect examples of compact, handheld gimbal stabilizers from ZHIYUN. They turn your smartphone into a professional filmmaking camera, helping you create stable and smooth footage with just your phone.
How does a smartphone gimbal work?
A phone stabilizer works to steady a smartphone's motion irrespective of its movement while shooting a photo or a video. To stabilize the motion, a smartphone gimbal stabilizer makes use of 3 axes, the tilt axis, the pan axis, and the roll axis. So, if you were to move up and down, back to front or side to side the gimbal will keep the smartphone completely steady even if you are shaking
How does a smartphone gimbal actually improve the quality of filming?
The specialised features of ZHIYUN's gimbals make filming a much simpler and easier experience than normal handheld shooting. Created specifically for travel vloggers and amateur videographers, their gimbals add supreme utility to a filmmakers arsenal when they are always on the move.
This small and convenient piece of equipment has many fantastic features:
1. Control your focus
Some Smartphone gimbals has built-in focus hand-wheels, such as ZHIYUN Smooth 4, which offers an unprecedented smooth zoom experience. Due to this, you have total professional-level control over which object or person in the shot to focus on and can accurately control this when panning and zooming in.
2. Multiple length adjustments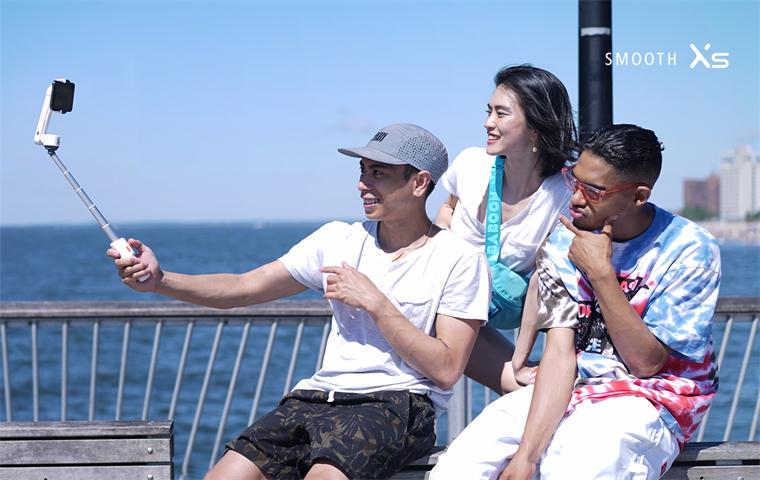 Using your hand to hold the smartphone means having a limited extension length with which to capture anything. But with ZHIYUN Smooth XS and Smooth X, you can easily adjust the length to take photos and record videos easily from close and far positions.
3. Switching between landscape and portrait modes becomes super easy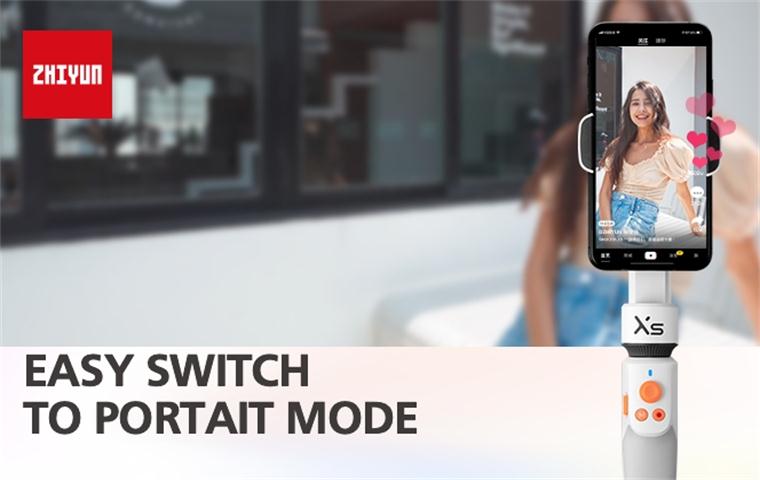 When using a smartphone gimbal stabilizer, you have complete freedom to easily switch between horizontal and vertical, or a landscape and portrait mode with the touch of a button.
4. Targeted object shooting
Some smartphone gimbal stabilizer apps conveniently allow you to select one specific target within the entire scene to follow. The intelligent algorithm can accurately recognize the face or object and carefully track it around the scene without you having to actively keep it in shot.
5. Gesture shooting
This feature allows users to simply set the smartphone's camera on a gimbal stabilizer at a great distance and use a common gesture to activate recording. For example, users can show the camera a 'V' hand gesture to active recording on Smooth XS and Smooth X, perfect for when you need to shoot from a far distance on your own.
6. Shooting time-lapse videos has never been so easy
Using a smartphone gimbal stabilizer, you can easily shoot high-end static, moving, tracking, and slow-motion time-lapses like never before. Easily switch between the various time-lapse options on the go, so you never miss that perfect shot.
Take your smartphone photography and filmmaking to the next level with ZHIYUN's premium lineup of smartphone gimbal stabilizers which include the revered Smooth XS, Smooth Q2 and Smooth 4. ZHIYUN is a leading manufacturer of professional mobile phone gimbal stabilizers that include professional features for smooth shooting in all conditions.